Retro Style Active & Athleisure Wear For Women
By Miss Lala
What our customers say!
CUTE AND COMFY

★★★★★

This is a gorgeous medium weight piece that I will get a lot of use from. It's much softer and stretchier than sweatshirt material, both glamorous and comfy. And it goes great with simple black leggings and flats. I'm so glad I got this!

Savy on Sep 10, 2021

Stunning Quality Bikini

★★★★★

I was so thrilled with the quality of this! Beautiful soft but strong fabric in the most beautifully designed print. And it arrived quickly!! Thank you so much, will order again <3

Luisa Loveday on Aug 20, 2021

My new favorite!

★★★★★

Every time I get a new pair of Miss Lala leggings they become my new favorites but I adore these. The fabric has the same soft luxurious feel I expect from this wonderful brand. And the design…. absolutely gorgeous. I'm wearing these with a big smile on my face. Thanks so much xx

Maire on Nov 22, 2021
Bringing nostalgic glamour to swimwear and athleisurewear with original vintage inspired prints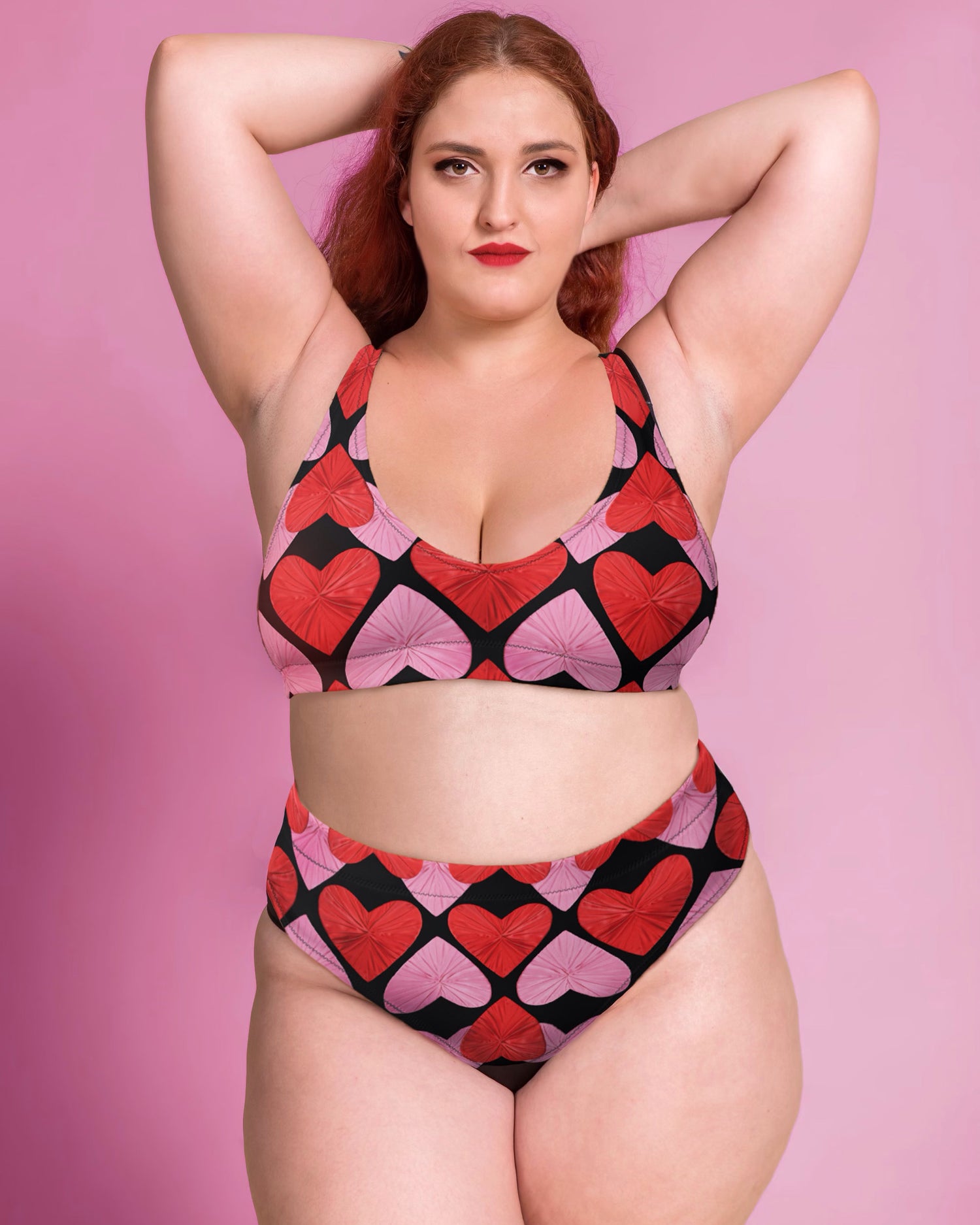 More Sustainable. More Inclusive
Its a whole new decade and I am back with a brand new collection of Miss Lala Presents designs. All my products are ethically made and printed to order using eco friendly dyes which means no leftover stock or fabric going to landfill and zero water pollution! 
May I proudly present my Made-And-Printed-To-Order Activewear, Athleisurewear, Swimwear and Bodywear. Nearly all styles go up to a 3XL and my Curve Print leggings go up to a 6XL.
Shop all collections
Bonjour Mes Darlings!
Luxury Lingerie Line

Good news if you want to buy a set of Chocolate Box or Les Patisseries (please note that there are very limited sizes) - You can message me here or email me if you'd like a list of available styles and sizes.
Parcels will be sent out from Denmark using Post Nord DK Tracked International Mail. Please note that lingerie is sent from a different location to Swimwear and Athleisurewear.